I swear by this spread; It's an answer to vegan prayers. Recently, I have found myself bored with the usual hummus on my sandwiches and such. I needed a change and what a yummy change I've found.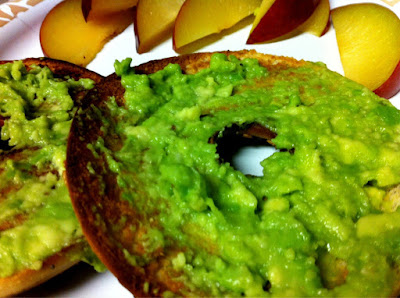 You'll need:
1 avocado
1 clove of garlic smashed
1/2 teaspoon of mustard
A pinch of salt
Smash it all up to the consistency of your liking and never eat a boring sammich again!
I know simple, right? It'll add the spark you and your food's love life has lost.