Jazz Up that Can of Soup
Fall has finally arrived here in Boise and so has my appetite for soup!
Here's an idea for making that can of soup in your pantry delicious and exciting!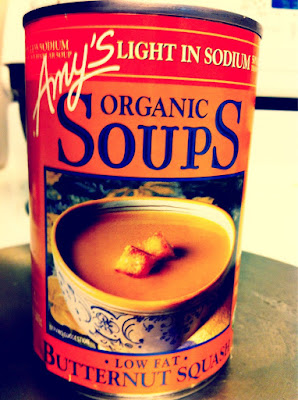 Amy's has some delicious soups that are clearly marked "Vegan"
I sauteed oyster mushrooms, garlic, chives and onions with some Italian seasoning
and poured the butternut squash soup on top of my veggies.
This is a very easy way to add excitement and flavor to other wise bland canned soup.